CUT YOUR ENERGY BILLS TODAY!
The easiest and most cost effective way to lower your energy bills is to insulate your home correctly.
Stop throwing money out the window and let us give you a free in home consultation!
Any insulation contractor can point out that you need more insulation in your attic but at A+ Insulation we look at your entire home and evaluate where the best place is to invest for your budget. We use infrared imaging to look into walls and show you exactly where problem areas are. If you're looking for ways to cut your energy costs at home or work, we have the expert advice you need! Give us a call for a Free Home Evaluation.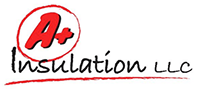 Insulating your home can help cut your energy costs.
Give us a call today at 608-778-3233
Drop your info and let us provide you with a FREE IN-HOME CONSULTATION.
Lower Energy Bills are in your future!
* A+ Insulation will not share or sell your information.